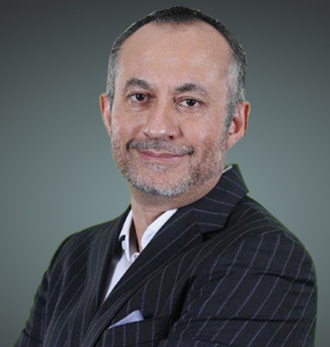 Committed to organizational excellence, he is an energetic leader who brings out the best in his people.
Mr. Vikram Shroff
Vikram Shroff is part of the leadership team of UPL, he has been passionately driving continuous organizational improvement with his dynamic leadership, sound strategic insights and outstanding people management skills.
Blessed with the ability to look into the minutest details, Vikram has set challenging cross-functional aspirations for the company, leveraging the organizational values towards excellence. He is instrumental in making strategic decisions for the Company, leads many of the functions and has been responsible in the execution of several projects of the group.
A philanthropist to the core, Vikram is very enthusiastic about the social development projects and the educational endeavors of the Shroff family that benefit more than 5,600 students annually. He believes in spreading the light of knowledge through innovative learning methods and leads a team that constantly strives for the same.